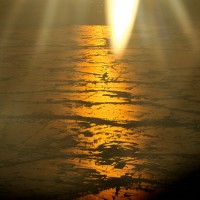 Disclosure: The following thoughts/reflections are notnecessarythe views of ISB or its community It has been a few weeks since we were in a virtual school situation here in Bangkok. Although the flood watercontinuesto slowly move South into Bangkok our school has reopened with no immediate threat to flooding in sight if at all. Not all International Schools were as lucky.I have done presentations throughout Asia on preparing for school closure as it seems they follow me where ever I am in the world.
Virtual work isn't Homework Virtual work is different than homework and both educators and students need to understand this. Many teachers not being trained as online educators have a hard time understanding what kind of work can be done other than just "busy work" or homework type of assignments. Creating lessons that are interactive, that are deeper in meaning then what educators are use to giving online is PD time worth spending.
Videos are Good Students like videos. They really like videos that their teachers have taken the time to make. Quick 3 to 5 minute videos (no longer then 10 minutes at the most) seem to always get high marks for students. A good YouTube video isn't bad, but there's something about a teachers touch that kids still enjoy.
According to the Going the Distance: Online Education in the United States, 2011 report, university presidents view online learning as a very significant part of their future school plans, which means more and more students will be taking classes online. The key finding in the report were:
With the economy where it's at, online schooling also makes fiscal sense for many families. As a university student you can take your classes and still live at home saving anywhere from $10,000 on up in room and board cost. Read more…