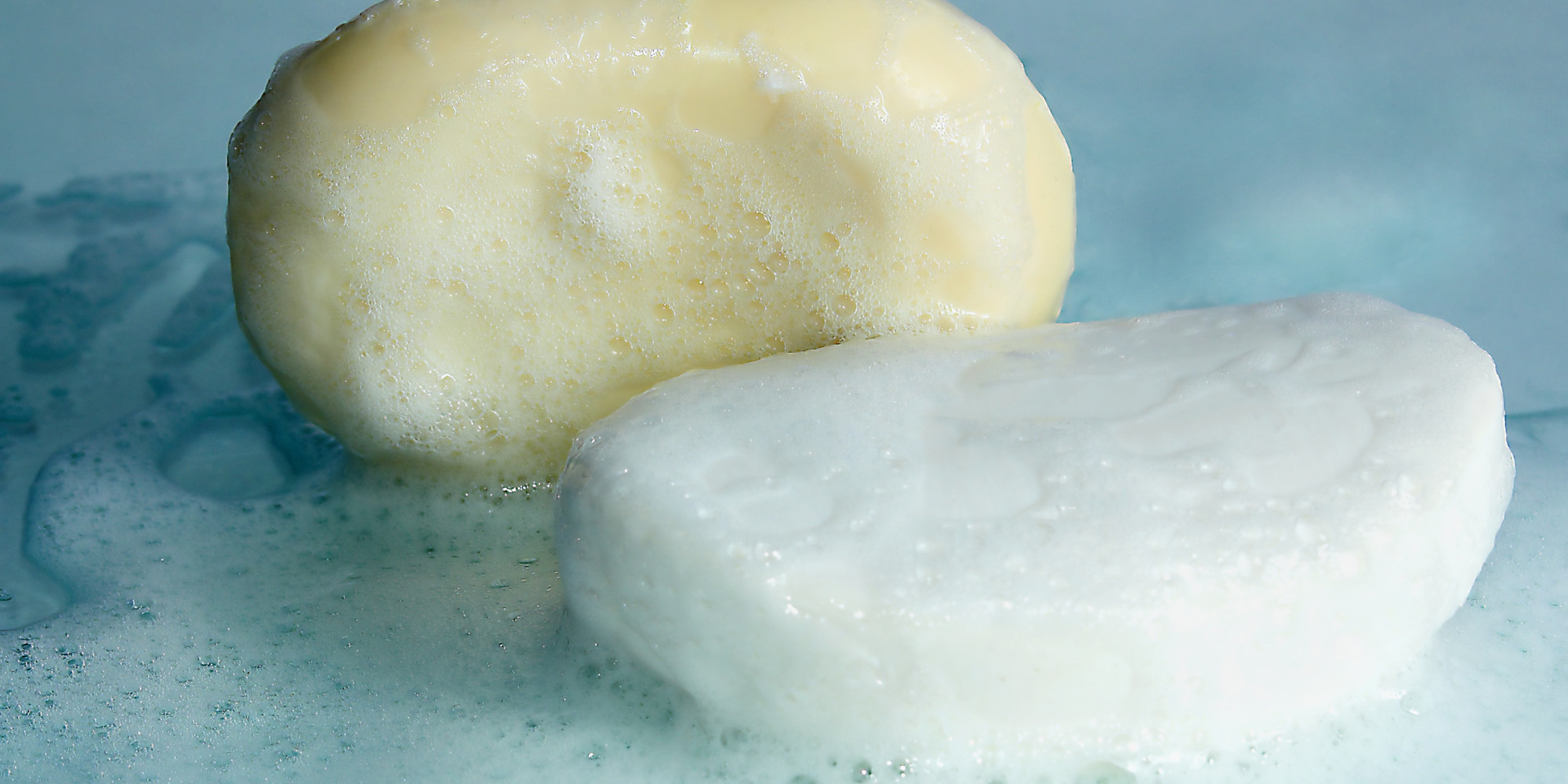 By Amy Marturana for YouBeauty.com The question: Are bars of soap covered in germs? Generally, those with a compromised immune system are really the only ones who should be extra cautious and stick to liquid soap. If you are healthy, your body will have no problem fending off the germs.
Bacteria lives quite happily in the "slime" of bar soap, but doing a few simple things (which you probably do already) will make it so the germs are of no consequence to you. Rinse off the bar in running water before lathering up to wash away the germy goop. And always store soap out of water (i.e. not in a wet bathtub), allowing it to dry between uses. That way, there's no moist environment for germs to flock to in the first place.
If you're just sharing the bar with family members, you have nothing to worry about since you probably share many of the same microorganisms anyway. Public bathrooms usually don't have bar soap, but if you find yourself in that situation and have no other way to clean your hands after using the restroom, rinse off the bar, and then just make sure to wash your hands well — 20-30 seconds, both sides, under your nails, up to your wrists, like you learned in grade school. If you're washing for long enough, the germs originally sitting on the bar will most likely wash off, too.
If you use these to cover up breakouts, they may have picked up bacteria from those blemishes. In general, it's best to toss them within a year, according to SELF.
A good rule of thumb is to replace liquid eye products like mascara and liner every three months, according to the FDA. If that sounds a little excessive, you're not alone: 92 percent of women surveyed by the College of Optometrists in London in 2007 said they kept their mascaras longer than six months. However, eye infections, especially pink eye, can easily spread via makeup. "Anything where you know you're contaminating the [products] you're using, it's worth tossing them and starting over," says Dr. Benabio. The wand may even pick up errant airborne bacteria, worried Jaklin Idris, North American director of education for Paris-based skin-care brand Darphin, in the Wall Street Journal. Flickr photo by whitneyinchicago
If you touch your makeup, then touch your face, then dip back into the makeup again, you're essentially hand-delivering bacteria into your makeup supply. It's best to apply face makeup with a brush or a sponge and replace the product every six months. But brushes and sponges aren't immune to bacteria invasions either. Brushes should be washed in between applications and sponges should be replaced once a week, according to WBAL TV. Dr. Benabio recommends using disposable sponges whenever possible, since so many of us forget to regularly clean our brushes (guilty!). "People don't think about the bacteria that can lurk on them," he warns. Flickr photo by Jörg Weingrill Read more…