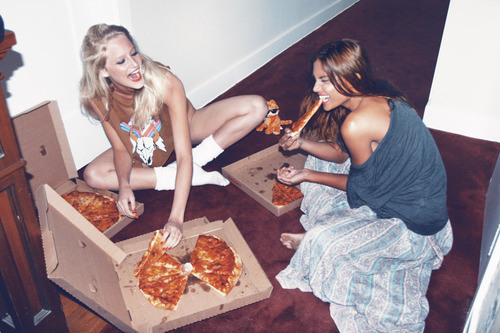 Most people dont have that willingness to break bad habits. Carlos Santana There are two traits that suck the life out of you. In fact theyre detrimental to your success.
Let me show you how you can get rid of your bad habits in 7 easy steps to help you come out on top!
1. Get Em Down On Paper
And If you're not a fan of using paper in this day in age, go ahead and use something like Evernote. But make sure you get ALL your bad habits written out. Not only does this show you're serious about getting rid of your bad habits, it makes it easier for you to keep an eye on it.
2. Categorize Your Habits
Some habits can be dealt with quicker than others, some habits are a lot more urgent than others. For example – smoking habits are a lot more urgent because they're potentially life threatening. Where as habits like allowing clutter in your office to pile up wouldn't be as urgent.
3. Set Up Boundaries
When you're on the verge of destroying your bad habits or minimizing them you're bound to face a lot of distractions. For example – If you're trying to quit smoking, you're bound to notice other smokers, or be around friends and family who smoke.
Asking your friends to not smoke around you. Letting your family know you're trying to quit. Informing everybody to prevent them asking you anything related to smoking. Replacing the bad habit of smoking with a good habit, like writing or bike riding. The same goes for any other bad habit you want to get rid of. Another example would be over spending. In this case you'd be best off –
4. Focus On 1 Habit At A Time
If a fox was to chase more than 1 rabbit at a time, there's no doubt the fox would fail to catch even 1. And If a snake was to focus on more than one mouse at a time, it would be fighting a losing battle.
The same goes for your bad habits. You might have more than one bad habit to conquer, and yes I know you're eager to stomp them out, but try to relax. Focus on 1 habit at a time.
That way you can put ALL your focus into that 1 bad habit you want to get rid of. And then when that habits been dealt with, you can move onto the next one.
That's the strategy the fox and the snake uses to succeed at catching their prey. And that's the strategy you should use to kill off those habits one at a time.
5. Participate with a friend
Or whoever you like. I've noticed when I do an activity with someone other than just myself, it pushes and motivates me more than I'd imagine. If I want to get some cardio done,and I have a partner, I'm fired up and more inclined to get it done. Read more…